Used Duramax Trucks Available near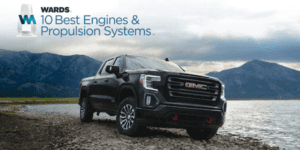 When you need a truck to absolutely be a brute at the job site without breaking the bank, a used Duramax truck is what you should be after. The Duramax diesel engine found in many diesel trucks is an engine produced by General Motors. It has been known by truck drivers far and wide for being a dependable but powerful engine choice. When you choose a used Duramax truck to be your trustworthy daily driver, you get to reap a plethora of benefits while saving some money.
Today at Trucks Only, we're going to go over many advantages offered on a pre-owned Duramax diesel truck. While you're here, don't overlook our custom vehicles that can even include a lifted Duramax for sale.
Highlights a Pre-Owned Duramax Diesel Offers
You don't have to opt for a lifted Duramax for sale to be able to take advantage of the incredible capabilities offered on a Duramax truck. Many drivers have chosen a Duramax diesel truck thanks to their incredible build quality. In fact, they're so good, you can expect to haul people and things for many years to come, even in a used Duramax diesel. Aside from the obviously decreased price-point, other highlights of a pre-owned Duramax diesel include:
Engine Durability:

On average, diesel engines are known to just go a little bit further than gasoline engines thanks to their stout design. With a Duramax engine, you can expect diesel engine durability, and then some, because of the high-quality engineering and parts put into the Duramax.
Efficiency:

Duramax diesel engines are known to be efficient. On top of being durable, you can expect to go further when you're behind the wheel of a Duramax truck. Save at the pump and the showroom with a Duramax diesel.
Powerful:

Just because the Duramax engine is efficient doesn't mean it gives up power. When you need the ability to tow almost anything, depend on a pre-owned Duramax truck to have your back.
Increased Resale:

When you purchase a pre-owned Duramax diesel, you're already saving because it has already experienced depreciation. However, you'll be even more delighted to hear that a pre-owned Duramax diesel truck is still a sound investment. When comparing a Duramax diesel truck to a gasoline-powered one, the Duramax diesel truck will typically be worth more and have a better resale value.
Explore a Duramax Diesel Truck Today at Trucks Only!
We are experts on anything and everything related to trucks and more at Trucks Only. We're dedicated to helping you find the perfect truck to take on all of your Mesa adventures. So much so, that we're even providing a Trucks Only podcast where we discuss trucks and other things to help you with your research. If you still have any questions about a lifted Duramax for sale or any other concerns, please feel free to reach out to us for assistance. Explore a Duramax diesel truck today at our dealership!