Shipping Arrangements and Complimentary Shuttle Service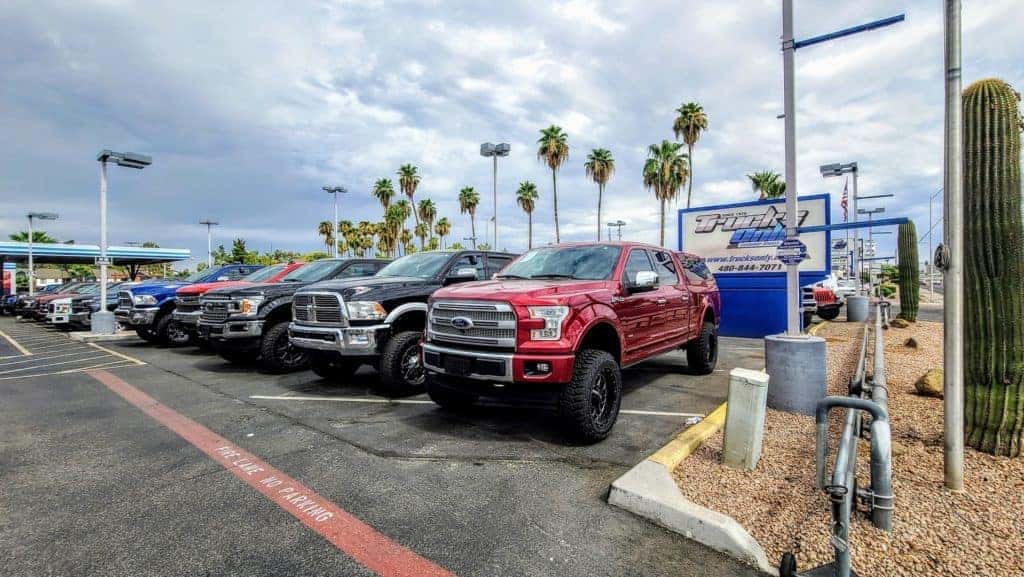 ---
---
We Can Arrange Shipping
One of the biggest factors to consider when buying a vehicle from out of State is your Shipping costs. Should you decide to take this option as opposed to flying or driving in, here are a few things to consider.
The height, weight, and overall length of your new vehicle will affect your shipping costs. So if you are looking at a one ton dually, shipping will be much more costly than if you were to purchase an SUV or smaller truck.
Distance. If you are only a state or two away, you will find that flying or driving in, and driving your new vehicle home, may be more cost effective than shipping.
Shipping and Transport costs are always changing, as with any transportation related business, with the costs or fuel, labor, etc. We will be happy to discuss your options with you, acquire a transport quote, and arrange the shipping for you.
Complimentary Shuttle Service
Many truck shoppers travel to Trucks Only from out of state. For that reason, we offer our customers a complimentary shuttle service from Sky Harbor International Airport or Mesa Gateway to our dealerships in Mesa or Apache Junction. We want to make shopping for a vehicle as comfortable as possible. Contact us today and let us help you get the truck of your dreams!
How Does the Complimentary Airport Shuttle Service Work?
After you browse our online inventory, be sure to give us a call and a member of our sales team member will handle the rest of the purchasing details over the phone. Once you're ready to pick up your vehicle at Trucks Only, we will arrange a complimentary shuttle from the airport to our dealerships in the Phoenix Valley. This way, not only will you avoid expensive cabs or fares, but you can also skip long transportation wait times.
Why Do We Offer Airport Shuttle Services for our Customers
We want our customers to feel they are genuinely getting a cost-cutting experience. But we know how the little costs can add up. Between getting a new truck and traveling to Arizona, it can be easy to max out a budget. This is why at Trucks Only, we want to make it easy and affordable to get into a new ride.
By listening to what you're looking for, helping you find a vehicle that best suits your needs, and helping you save travel costs by picking you up from the airport, we hope to get you one step closer to getting the car of your dreams. Contact us today, and you won't believe how easy and smooth it is to buy a vehicle from Trucks Only.